Transactional SMSs are automated, non-marketing text messages that businesses send to their audience to assist them during the customer journey. Order confirmations, welcome texts, and shipping updates are some of the most popular transactional SMS message types.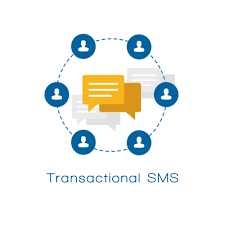 Because transactional SMSes are automated, they make it possible to transmit urgent information on time. As a result, SMS messages can be quickly sent in response to a set trigger without requiring any manual input.
They raise client engagement: Transactional SMSes are more than simply alerts or notifications; they aid in creating a trustworthy line of contact between companies and their customers. A customer who feels valued and at ease utilizing your services is one who receives regular updates on an essential delivery.